Axel Mercx and Saul Rasin, couldn't believe it when we dropped them, Saul put in a dig, But he just couldnt handle the pace, Tugboat and Andy 35st between them, are no match for a couple of out of shape pros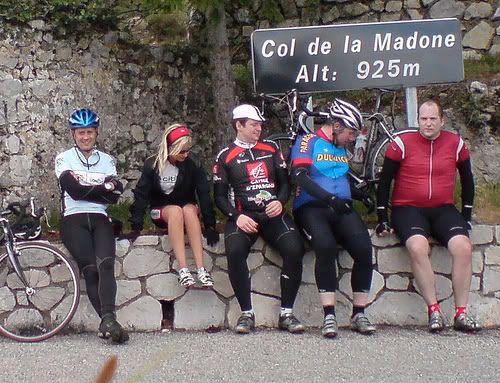 ,
Axel took the picture, saul was in the huff after we dropped him, So refused to have his picture taken with us.
February
is looking like a real month of change for
Ronniethescot
Newlywed
New bike, Look 595
New job, large city law firm
Honeymoon in
Hermanis
SA
New lawn, and the new tatties are getting planted next weekend
And a new
addiction
to painkillers, due to a wisdom tooth making me suffer like a fat bastard on
alpe
d'huez
in the middle of summer!!
I will get a photo of the new bike up over the weekend,,,,,, And it does fit in a bike case before you ask.
So far i have signed up for 2 Gran
fondo's
http://www.felicegimondi.it/welcome.html
http://www.granfondocampagnolo.it/
Not been out on the bike much this week, been busy working, plus loads to do around the house
Have a good weekend
Ronniethescot